MAHATRANSCO Mock Test 2023
Mahatransco Papers Test Series
MAHATRANSCO Mock Test 2023
Mahatransco Papers Test Series
Mahatransco online test series 2023, Mahatransco Mock Test 2023
Mahatransco exam paper 2023– Mahatransco Mock Test 2023 & Practice Exam Test Series with Important questions from various previous papers & expected questions are covered in this test examinations. Also Daily new papers will be publish on MahaBharti Exam till 17th July 2022. So keep visiting MahaBharti Exam on daily basis to accept the new challenges which will help you crack the final Examinations of AE 2022. The tests are for Electrical, Civil, Transmission categories questions for 2022 Examinations which are scheduled on 16th & 17th July 2022.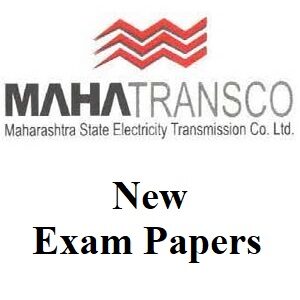 FAQs
MahaTransco 2023 Exam Important Questions are Given?
Ans : Yes, In above all papers we covered expected questions in 2023 Examinations. So keep practicing daily.
Are PDF solutions are covered?
Yes, After solving paper you can click on PDF Solution button, where you will found the solutions of the every paper.
---