HSC Result 2022 Maharashtra Board: MSBSHSE  Class 12 Marksheet at mahresult.nic.in at 1 PM
Maharashtra HSC Result 2022 Live: MSBSHSE will announce HSC or Class 12 result on June 8, 2022 at 1 pm.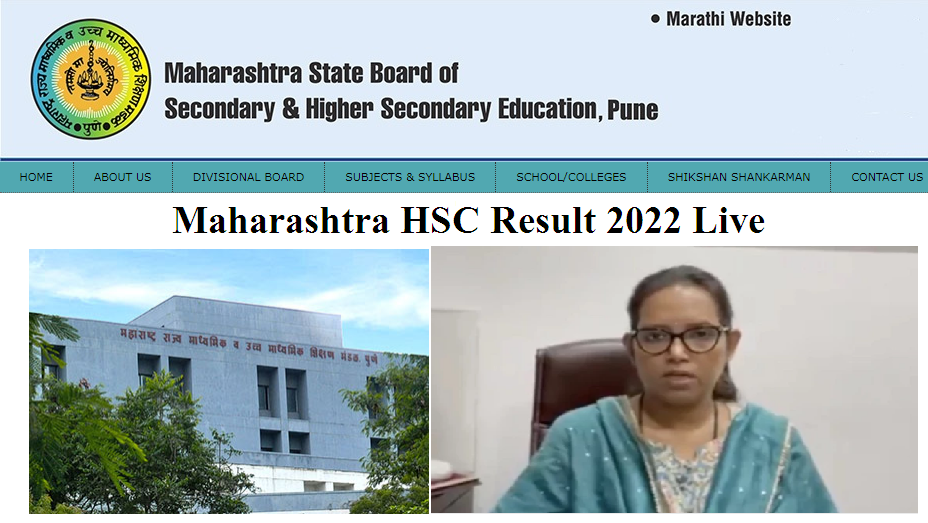 HSC 12 Result Maharashtra Board: The Maharashtra State Board of Secondary and Higher Secondary Education (MSBSHSE) will declare the HSC results on June 8 at 1 pm. Students will be able to check their results at maharesult.nic.in, hscresult.mkcl.org.
The HSC board exams for class 12 theory subjects were conducted from March 4 to April 7, 2022, while the practical exams were held from February 14 to March 3, 2022. The time of examination was divided from 10:30 am to 2 pm in the morning and 3 pm to 6:30 pm in the evening.
महाराष्ट्र राज्य माध्यमिक व उच्च माध्यमिक शिक्षण मंडळातर्फे मार्च-एप्रिल २०२२ मध्ये आयोजित करण्यात आलेल्या उच्च माध्यमिक प्रमाणपत्र(इ.१२ वी) परीक्षेचा निकाल मंडळाच्या कार्यपद्धतीनुसार उद्या दि.८ जून,२०२२ रोजी दु.१:००वा. ऑनलाईन जाहीर होईल.#HSC #results@CMOMaharashtra@MahaDGIPR pic.twitter.com/sZm0rCi3fo

— Prof. Varsha Eknath Gaikwad (@VarshaEGaikwad) June 7, 2022
Maharashtra HSC result 2022 date and time
HSC result 2022 Maharashtra date: June 8
Maharashtra HSC results time: 1 pm.
https://hsc.mahresults.org.in
https://www.indiatoday.in/education-today/results
https://lokmat.news18.com
https://mh12.abpmajha.com