Maharashtra Board SSC HSC 17 No Form Online 2022-23 (Available): Online Apply,@form17.mh-hsc. ac.in
Maharashtra Board HSC Results 2023 date has been announced. MSBSHSE Class 12th result will be declared on May 25, 2023.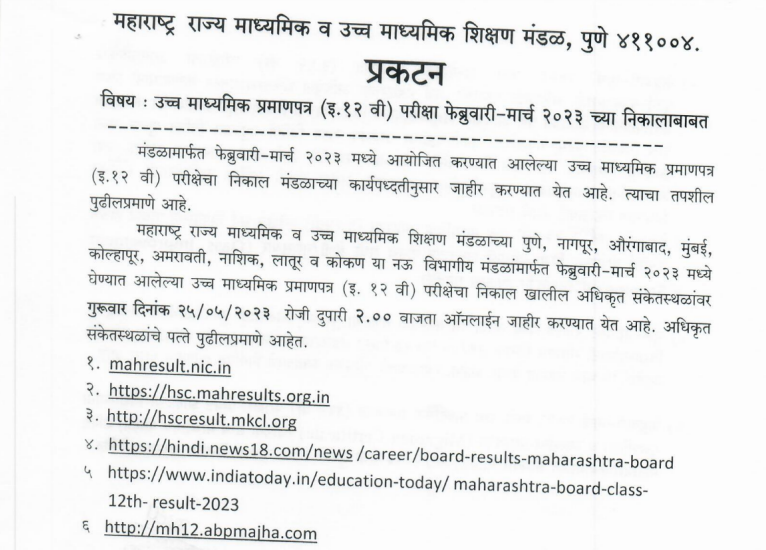 खाजगी विद्यार्थी नावनोंदणी अर्ज विलंब शुल्कसह निर्थारीत मुदतवाढ इ. १२ वी विलंब शुल्क प्रती विद्यार्थी रु.२५ दिनांक १/०९/२०२२ ते दिनांक ३०/०९/२०२२ या तारखेपर्यंत मुदतवाढ देण्यात येत आहे.याची सर्व विद्यार्थ्यानी नोंद घ्यावी.
Form No 17 Registration Started in SSC and HSC Exam 2022 from 29 July  to 24 Aug 2022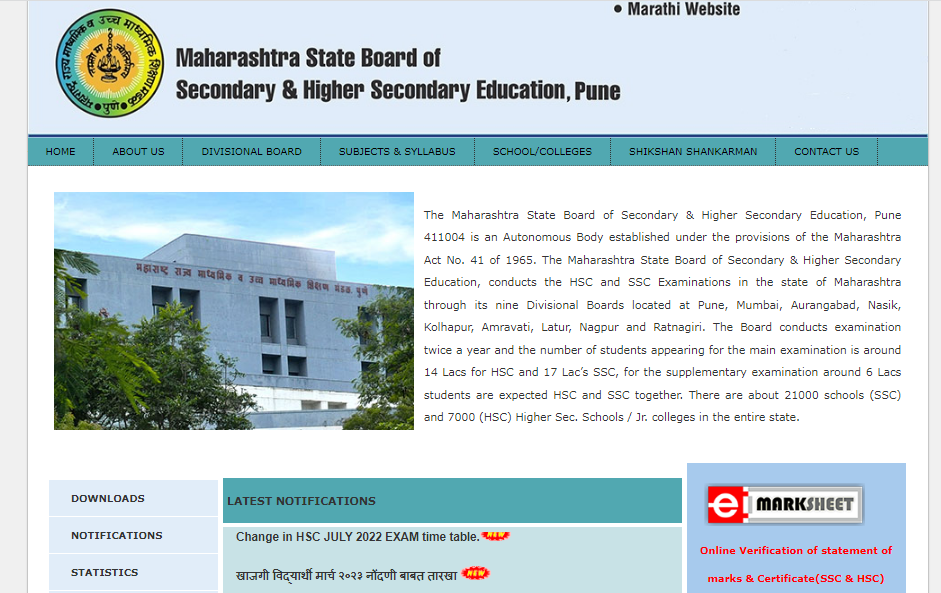 HSC and SSC July 2023 Time Table Download Following Links 
TIMETABLE SSC-JULY-AUGUST-2023 

TIMETABLE HSC-JULY-AUGUST-2023 VOCATIONAL.

TIMETABLE HSC-JULY-AUGUST-2023 GENERAL AND BIFOCAL
Form No 17 No Maharashtra Board – Maharashtra Board has released  17 No form online at @from17.mh-hsc.ac.in. A direct link for the application form is also provided on this page. Regular students can apply for the SSC/HSC board exam from the respective school and college link whereas others like Private candidates can apply online from the board's website. To apply for the exam, students will need to enter details like their name, address, year of passing SSC, etc. The application form started to 29 Julyl and must be submitted before Aug 24, 2022. To check more details on Maharashtra Board SSC and HSC 17 No Form Online 2022 from this page.
Maharashtra Board A decision on the Maharashtra board's Class 12 (HSC) exams will be taken at the earliest, School Education Minister Varsha Gaikwad said. Earlier today, CBSE Class 12 board exams were cancelled, after a high-level meeting chaired by Prime Minister Narendra Modi. Welcoming centre's decision, the Maharashtra minister said the government will take a call keeping the health and safety of students in mind.
खाजगी विद्यार्थी नावनोंदणी अर्ज अतिविलंब शुल्कसह इ. १२ वी दिनांक ०१/१०/२०२२ ते दिनांक ३१/१०/२०२२ या तारखेपर्यंत मुदतवाढ देण्यात येत आहे.याची सर्व विद्यार्थ्यानी नोंद घ्यावी.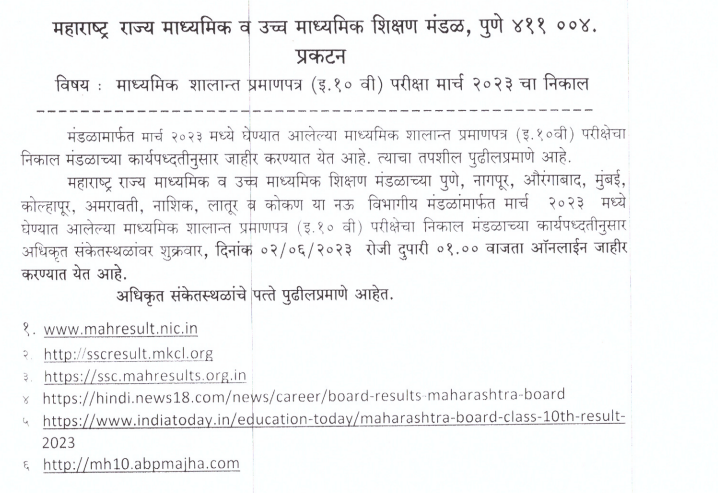 How to Fill Maharashtra Board SSC and HSC Form No 17 Online?
Students apply for Maharashtra board 10th 12th exam 2022, students can submit the application form by following the instructions as provided below:
Step 1: Click on the direct link form17.mh-ssc.ac.in(10th) And form17.mh-hsc.ac.in(12th) to apply online.
Step 2: Open the Official Link, and Open the application form will appear on your screen.
Step 3: Proceed to fill in the required details in the form.
Step 4: Before finally submiting the form, review the details as provided by you. Once confirmed, click on the 'submit' button.
Step 5: On submitting the application form, the next step for the candidate is to be pay the required amount of application fee.
Step 6: Lastly, candidates can download and take a print out of the application form.
How to apply ?
खाजगी विद्यार्थी नावनोंदणी अर्ज (FORM 17) ऑनलाइन पद्धतीने शुल्क जमा केल्यानंतर विद्यार्थ्याला पोचपावती प्राप्त होईल सादर पोचपावती स्वतः जवळ जतन करून ठेवण्यात यावी
एकदा नावनोंदणी अर्ज सादर केल्या नंतर कोणत्याही कारणास्तव नावनोंदणी शुल्क विद्यार्थ्याला परत केले जाणार नाही .तसेच नावनोंदणी अर्जात दूरस्ती करावयाचे असल्यास विद्यार्थ्यास पुनःश्च अर्ज सादर करून नाव नोंदणी शुल्क जमा करावे लागेल याची विद्यार्थ्याने नोंद घ्यावी.
ऑनलाईन पद्धतीने (Debit Card/Credit Card/UPI/Net Banking) भरता येईल
Payment Success झाल्यास व तांत्रिक कारणास्तव पोचपावती न भेटल्यास दुबार payment करू नये,केलेल्या payment ची पावती २४ तासात सांकेतिक स्थळावर उपलब्ध होईल.
आपले आधार कार्ड ,शाळा सोडल्याचा दाखला(द्वितीय प्रत असल्यास प्रतिज्ञापत्र) अधिवास /स्थलांतर दाखला,फोटो आपल्या सोबत ठेवा."
माहिती भरलेल्या अर्जाची PRINT काढून तो आपल्या अर्जात नमुद केलेल्या शाळेत जमा करावयाचा आहे."
Class 12th Time Table 2023 
Class 10th Time Table 2023