Government Polytechnic Pune Online Exam Link 2021 and Time Table Released 
Instructions/ Guidelines for student regarding ODD 2021 MCQ based online examination.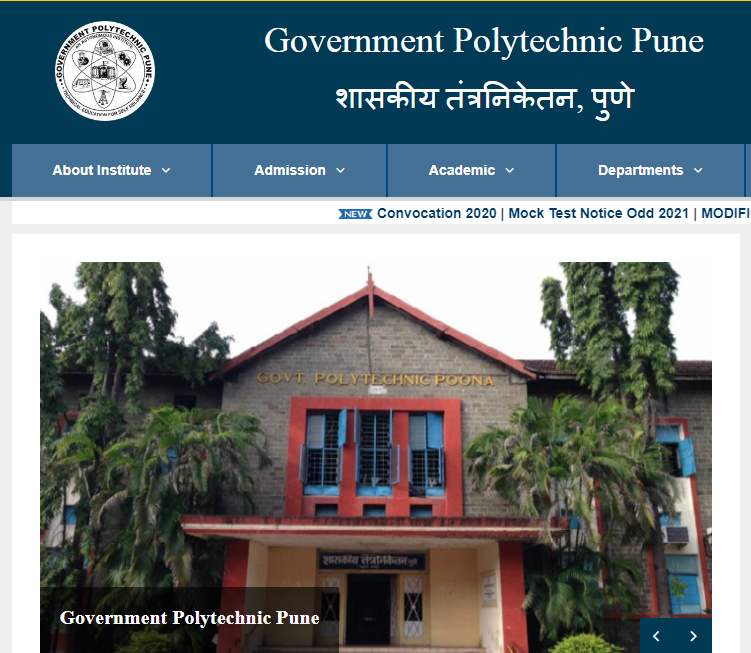 Government Polytechnic Online Exam Link 2021 :The theory examination of GPP ODD-202I is scheduled to commence from 24th JAN 2022. These examination is MCQ based and in online mode for which the students can appear from their location. These MCQ based online examinations are proctored by designated online invigilator for ensuring adherence to fairness by the examinees. The examinees are expected to strictly follow the Instructions/Guidelines as under
ONLINE EXAMINATION ODD -2021
GUIDELINES FOR STUDENTS
⮚ Step 1:- Click on the URL :- https://gpp.gudexams.com/login
⮚ Step :- To download the GPP App Use This URL :- https://bit.ly/3FAkzeh
⮚ Step 2:- Student have to Login with the Username and Password .
⮚ Step 3:- Type same Captcha as per shown in the image and accept the Two checkbox and then click on the Login Button.
⮚ Step 4:- After Login student will able to see the subject with "Proceed" button. as Shown in
⮚ Step 5:- Click on the "Allow Camera" pop up shown on the screen as Shown in
⮚ Step 7:- Click on "Start Exam Button " as Shown in below image
⮚ Step 8 :- Questions will be displayed on the screen after click on Start Button. as
⮚ Step 9:- Over All Summary Questions.
Government Polytechnic Time Table 2021 
GPP Student guidelines about login for proctored online examination Odd 2021