World Bank Recruitment 2023 | Open Jobs at India, US, Kenya, Egypt, Morocco, And Other Countries
World Bank Open Job At-Worldwide-Apply Online Now!!
World Bank Recruitment 2023 Details 
World Bank Recruitment 2023 – World Bank jobs Open opportunities For Job Vacancies in Various Fields In India, US, Kenya, Egypt, Morocco, Bangladesh, China, Kazakhstan, Uzbekistan, Liberia, And Other Countries. Having an Attractive Salary Package As Per Eligibility Criteria For a Suitable Position. The Education Qualification and Experience Can Be Considered For The Job Post. World Bank Career Opportunity For Eligible People As Like Job Opportunity As Per requirement and Eligibility of Post. World Bank Jobs Portal- the application process is online Way By Submitting C/V To an Official Website By following the Link The Detail Of the Requirement Of Eligibility is provided at the official Link Kindly Read Carefully.
Description
Do you want to build a career that is truly worthwhile? Working at the World Bank Group provides a unique opportunity for you to help our clients solve their greatest development challenges. The World Bank Group is one of the largest sources of funding and knowledge for developing countries; a unique global partnership of five institutions dedicated to ending extreme poverty, increasing shared prosperity and promoting sustainable development. With 189 member countries and more than 120 offices worldwide, we work with public and private sector partners, investing in groundbreaking projects and using data, research, and technology to develop solutions to the most urgent global challenges. For more information, visit www.worldbank.org
The WBG Finance & Accounting (WFA) Vice Presidency is responsible for all aspects of the financial reporting and internal control framework for IBRD, IDA, and the extensive Trust Fund/Partnership portfolio of these entities. WFA also leads the client service function for the WBG's administrative expenses and trust funds and ensures fiduciary responsibility for all disbursements related to Bank operations.
Organizationally, WFA comprises three functional departments: (1) WBG Corporate Accounting and Reporting (WFACA), (2) WFA Trust Funds and Loans (WFATL), and (3) WFA Financial Controls (WFAFC). These units, along with WFA Chennai and WFA Systems and Transformation divisions, report directly to the WBG Controller who heads the WFA Vice Presidency.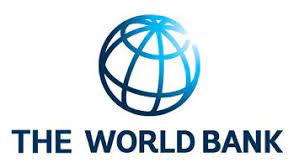 World Bank Job & Vacancies 2023 Details

World Bank job Careers Vacancy & Job Details & Application process are given below. The vacancies Openings In World Bank Jobs Careers & Job Vacancy-World Bank Jobs Careers & Job published An advertisement for the Various Vacancies. Applications are invited to Eligible & interested candidates. If you are Looking for an Officer, Analyst, Consultant, Associate, Specialist, Architect, Assistant, Economist, Coordinator Job, or such a kind of job Career then you can apply through the given link. The job location for this job will be India, US, Kenya, Egypt, Morocco, Bangladesh, China, Kazakhstan, Uzbekistan, Liberia, And Other Countries. The other details are shown on the Official website. The link to the website is provided below. 

👉Latest Top 10 Job Openings

World Bank About :

The World Bank is an international organization dedicated to providing financing, advice, and research to developing nations to aid their economic advancement. The bank predominantly acts as an organization that attempts to fight poverty by offering developmental assistance to middle- and low-income countries.

Development Economics Vice Presidency

The Development Economics Vice Presidency (DEC) seeks to increase understanding of development policies and programs by providing intellectual leadership and analytical services to the Bank and the development community.

Five Institutions, One Group

The World Bank Group consists of five organizations:

1. The International Bank for Reconstruction and Development

The International Bank for Reconstruction and Development (IBRD) lends to governments of middle-income and creditworthy low-income countries.

2. The International Development Association

The International Development Association (IDA) provides interest-free loans — called credits — and grants to governments of the poorest countries.
Together, IBRD and IDA make up the World Bank.

3. The International Finance Corporation

The International Finance Corporation (IFC) is the largest global development institution focused exclusively on the private sector. We help developing countries achieve sustainable growth by financing investment, mobilizing capital in international financial markets, and providing advisory services to businesses and governments.

4. The Multilateral Investment Guarantee Agency

The Multilateral Investment Guarantee Agency (MIGA) was created in 1988 to promote foreign direct investment into developing countries to support economic growth, reduce poverty, and improve people's lives. MIGA fulfills this mandate by offering political risk insurance (guarantees) to investors and lenders.

5. The International Centre for Settlement of Investment Disputes

The International Centre for Settlement of Investment Disputes (ICSID) provides international facilities for conciliation and arbitration of investment disputes.

World Bank Recruitment 2023 | World Bank Armenia Jobs 2023 Details

Name of Department

World Bank Vacancies 2023

Name of Posts
| India | US | Kenya | Egypt | Morocco | Bangladesh | China | Kazakhstan | Uzbekistan | Liberia | And Other Countries | 

-Latest Job /Career Vacancies-

1. Operation Officer
2. Accounting Officer
3. Associate Investment Officer
4. Chief Data Privacy Officer
5. Associate Risk Officer
6. Associate Portfolio Officer
7. Chief Economist
8. Chief/ Principal Investment Officer
9. Communications Officer
10. Counsel
11. Senior Counsel
12. Country Manager
13. Driver
14. ET Consultant

And more…

No. of Posts
Read the Advertisement for further details
Job Location
India | US | Kenya | Egypt | Morocco | Bangladesh | China | Kazakhstan | Uzbekistan | Liberia | And Other Countries |
Application Mode
online – Visit Career Page
Application Link

CLICK HERE
Closing Date
15th Feb 2023

Eligibility Criteria For World Bank Jobs Vacancy 2023 | World Bank Worldwide Jobs

Read the Advertisement for further details

World Bank Recruitment 2023 – Contact Details 

Contact Details
HEADQUARTERS

THE WORLD BANK

1818 H Street, NW Washington, DC 20433 USA
Tel : (202) 473-1000

Important Link For World Bank Job Careers & Vacancy

📑 Full Advertisement Link

Read Complete Details
👉 Application Link

Apply Here
✅ Official Website
Click Here