Qatar Airways Jobs 2023 | 216 Open Jobs in India, Qatar, UK, USA, And Other Countries
Qatar Airways Open Jobs At-Multiple Locations-Apply Now!!
Qatar Airways Recruitment 2023 | Qatar Airways Jobs 2023
Qatar Airways Jobs 2023 – Qatar Airways jobs Open opportunities For Job Vacancies in Various Fields In India, Qatar, Nigeria, Poland, Lebanon, UK, US, Australia, Germany, Iraq, Singapore, And Other Countries. Having an Attractive Salary Package As Per Eligibility Criteria For a Suitable Position. The Education Qualification and Experience Can Be Considered For The Job Post. Qatar Airways Career Opportunity For Worldwide People As Like Job Opportunity As Per requirement and Eligibility of Post. The Fresher Candidate Also Can Apply For Better Job Careers. Qatar Airways Jobs Portal- the application process is online Way By Submitting C/V To an Official Website By following the Link The Details Of the Requirement Of Eligibility are provided at the official Link Kindly Read Carefully.
Qatar Airways Latest Jobs 2023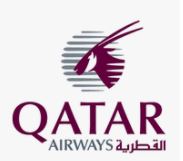 Qatar Airways Country Wise Jobs 
Accra – ACC, Ghana – GH (1)Job
Ahmedabad – AMD, India – IN (2)Jobs
Amsterdam – AMS, Netherlands – NL (2)Jobs
Atlanta – ATL, USA – US (1)Job
Auckland – AKL, New Zealand – NZ (2)Jobs
Baghdad – BGW, Iraq – IQ (1)Job
Baku – GYD, Azerbaijan – AZ (1)Job
Beirut – BEY, Lebanon – LB (1)Job
Berlin – BER, Germany – DE (1)Job
Brisbane – BNE, Australia – AU (1)Job
Dallas – DFW, USA – US (1)Job
Denpasar – DPS, Indonesia – ID (1)Job
Doha, Qatar (169)Jobs
Frankfurt – FRA, Germany – DE (4)Jobs
Houston – IAH, USA – US (1)Job
Islamabad – ISB, Pakistan – PK (1)Job
Kano – KAN, Nigeria – NG (1)Job
Kuala Lumpur – KUL, Malaysia – MY (1)Job
London – LON, United Kingdom – UK (3)Jobs
London Heathrow – LHR, United Kingdom – UK (2)Jobs
Luanda – LAD, Angola – AO (1)Job
Lusaka – LUN, Zambia – ZM (1)Job
Melbourne – MEL, Australia – AU (4)Jobs
Mumbai – BOM, India – IN (1)Job
New York – JFK, USA – US (1)Job
Singapore – SIN, Singapore – SG (5)Jobs
Stockholm – ARN, Sweden – SE (1)Job
Sydney – SYD, Australia – AU (2)Jobs
Wroclaw – WRO, Poland – PL (3)Jobs
Qatar Airways Cabin Crew Job & Vacancies 2023 Details

Qatar Airways job Careers (Qatar Airways Jobs 2023) Vacancy & Job Details & Application process are given below. The vacancies Openings In Qatar Airways Jobs Careers & Job Vacancy-Qatar Airways- Jobs Careers & Job published An advertisement for the Various Vacancies. Applications are invited to Eligible & interested candidates. If you are Looking for a Manager, Engineer, Analyst, Agent, Cabin Crew, Coordinator, Supervisor, Officer, Specialist Job, or such kind of job Career then you can apply through the given link. The job location will be India, Qatar, Nigeria, Poland, Lebanon, UK, US, Australia, Germany, Iraq, Singapore, And Other Countries. The other details are given on the Official website. The link to the website is provided below. 

👉Latest Top 10 Job Openings

About Qatar Airways Group

Qatar Airways Company, operating as Qatar Airways, is the state-owned flag carrier of Qatar. Headquartered in the Qatar Airways Tower in Doha, the airline operates a hub-and-spoke network, linking over 150 international destinations across Africa, Asia, Europe, the Americas, and Oceania from its base at Hamad International Airport, using a fleet of more than 200 aircraft. Qatar Airways Group employs more than 43,000 people. The carrier has been a member of the One world alliance since October 2013, the first Persian Gulf carrier to sign with one of the three major airline alliances.

Our story started with four aircraft. Today, we deliver excellence across 12 different businesses coming together as one. We've grown fast, broken records and set trends that others follow. We don't slow down by the fear of failure. Instead, we dare to achieve what's never been done before.

So whether you're creating a unique experience for our customers or innovating behind the scenes, every person contributes to our proud story. A story of spectacular growth and determination. Now is the time to bring your best ideas and passion to a place where your ambition will know no boundaries, and be part of a truly global community.

Qatar Airways Jobs 2023  | Qatar Airways Worldwide Job Details

Name of Department

Qatar Airways Vacancies 2023

Name of Posts
Qatar Airways Jobs 2023

| India | Qatar | Nigeria | Poland | Lebanon | UK | US | Australia | Germany | Iraq | Singapore | And Other Countries  | 

-Latest Job /Career Vacancies-

1. Hygiene Agent
2. Hygiene Assistant I
3. First Commis Chef
4. Chef De Partie
5. Commercial Analytics Officer
6. Business Services Coordinator
7. Compliance Monitoring Manager
8. Technical Lead
9. Customer Services Agent
10. Senior Account Manager
11. Senior Learning and Skills Specialist
12. Boutique Supervisor
13. Senior Ground Services Officer
14. Senior Sales Operations Agent
15. Senior Airport Services Agent
16. Product Designer
17. Head
18. Process Officer

And More…

No. of Posts
216 Jobs
Job Location
India, Qatar, Nigeria, Poland, Lebanon, UK, US, Australia, Germany, Iraq, Singapore, And Other Countries
Application Mode
online – Visit Career Page
Application Link

CLICK HERE
Closing Date
As Per Posts

Eligibility Criteria For Qatar Airways Recruitment 2023

Educational/ Qualification – 
Read the Advertisement for further details

Important Link For Qatar Airways Job Careers & Vacancy

📑 Full Advertisement

👉 Application Link


Read Complete Details
✅ Official Website
Click Here