🔴Last Date – IndiGo Off Campus Drive 2022 | Job For 12th Pass Candidates | IndiGo Jobs in India
IndiGo Open Job At-India-Apply Online Now!!
IndiGo Recruitment 2022 | IndiGo Careers Cabin Crew
IndiGo Off Campus Drive 2022 – IndiGo jobs Open opportunities For Job Vacancies in Various Fields In India (Mumbai). With Having Attractive Salary Package As Per Eligibility Criteria For Suitable Position. The Education Qualification and Experience Can Be Considered For The Job Post. IndiGo Off-Campus Drive-IndiGO Career Opportunity For Indian People As Like Job Opportunity As Per requirement and Eligibility of Post. IndiGO Jobs Portal- the process Of Application is online Way By Submitting C/V At the Official Website By following the Link The Detail Of the Requirement Of Eligibility is provided at the official Link Kindly Read Carefully.
IndiGo Latest Jobs 2022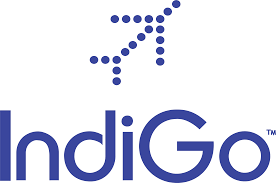 Job Title: Cabin Crew Airbus MAY'22
Job ID: 21811
Job Type: Contract
Experience: 0 – 3 Years
Location: Mumbai
Business Unit: Cabin Crew
Organization: Inflight Services
IndiGo Off Campus Drive Job & Vacancies 2022 | IndiGo Jobs 2022

IndiGo Off-Campus Drive job Careers Vacancy & Job Details & Application process are given below. The vacancies Openings In IndiGo Jobs Careers & Job Vacancy-IndiGo-Cabin Crew Jobs Careers & Job published An advertisement for the Various Vacancies. The Applications are invited to Eligible & interested candidates. If you are Looking for a Cabin Crew Job, or such a kind of job Career then you can apply through the given link. The job location for this job will be India.  Also, note that the job is Contract basis and in India. The other details are given on the Official website. The link to the website is given below. 

-Some other Important Job Link-

IndiGo Airlines About :

IndiGo is India's largest passenger airline with a market share of 57% as of August 2021. We primarily operate in India's domestic air travel market as a low-cost carrier with a focus on our three pillars – offering low fares, being on time, and delivering a courteous and hassle-free experience. IndiGo has become synonymous with being on time.

Since our inception in August 2006, we have grown from a carrier with one plane to a fleet of 274 aircraft today. A uniform fleet for each type of operation, high operational reliability, and an award-winning service make us one of the most reliable airlines in the world.

IndiGo has a total destination count of 95 with 71 domestic destinations and 24 International. This includes Kanpur (KNU) which is now open for sale.

IndiGo Careers | Indigo Airlines Job Vacancy 2022 Details

Name of Department

Indigo Airlines Vacancies 2022

Name of Posts
| India |

-Latest Job /Career vacancies-

1. Cabin Crew

No. of Posts
Read Advertisement for further details
Job Location
India
Application Mode
online – Visit Career Page
Application Link

CLICK HERE
Interview Date
Thu, May 26, 2022
Address 
Hotel: Mirador, 131 / B, New Link Rd, Chakala, Andheri East

Eligibility Criteria For Indigo Off Campus Drive 2022 | Freshers | Cabin Crew Jobs 2022

Educational/ Qualification – 
Eligibility Criteria :

Female Indian nationals, with Indian Passport, between 18 to 27 years of age.

Educational Qualification: Passed 10+2 examination, from a recognized Board or University.
Communication: Fluency and clarity of speech in both English and Hindi respectively.
Height and Weight: Minimum of 155 CM's, and weight proportionate to BMI.
Appearance: Positive body language and well groomed. No tattoos should be visible while in uniform.

Requirements :

On the assessment day, the candidate must come well prepared with complete knowledge of the eligibility criteria, cabin crew profile, and the company.
The dress code for the interview is a half-sleeve shirt; a knee-length well fitted skirt with skin color stockings and with make up. However, candidates can take adequate precautions against any adverse weather condition.
Candidate must carry 2 passport size photographs, soft copy along with 1 hard copy of updated resume and photocopies of 10th and 12th mark sheets from a recognized board or university, Aadhar Card, PAN Card, and Passport.
Candidates are required to wear mask at all times. Entry will be strictly prohibited without the mask
Candidates are requested to download Aarogya Setu App before entering the interview venue & ensure to carry their final vaccination certificate

Other Details For IndiGo Airline Job Careers

Job Types 
Contract

IndiGo Off Campus Drive 2022 For Freshers – Contact Details 

Contact Details
Refer to our job website – https://www.goindigo.in/contact-us.html?linkNav=contact-us_header for contact details

Important Link For IndiGo Job Careers & Vacancy

Full Advertisement Link

Read Complete Details
Official Website
Click Here
Indigo Airlines Freshers Off Campus Drive 2022 – Responsibilities 
Ensure to comply with all DGCA regulations and keep all the required licenses up-to-date.
Following your agreement to your best abilities and ensure you drive all ethical practices.
Be always medically fit and follow all your rest regulations to comply with flying duties.
Be responsible to follow all your roster guidelines and adhere to all reporting's on time.
Ensuring you know all your circulations and be knowledgeable on your product & service.
Fulfill all regulations on-time and ensure you follow all standard operating procedures.
Comply with all Service Level Agreement and adhere to all best practices at all times.
Attending every flight Briefing on time and be able to share all the knowledge updates.
Reporting to Flight on time and preparing the Flight for takeoff by ensuring the Aircraft is clean and fresh. Ensuring your catering is correct and complete all your safety checks.
You have to ensure you will keep your grooming image at its best and always look fresh.
Always connect with your Customers with exemplary customer service standards and offer to always help and show that you care for them by being friendly. Build on creating a great environment with your positive attitude and drive our culture for each other.
You have to ensure that you have briefed all customers on all safety and security guidelines.
Be able to answer all queries raised by the Customers and always share the right information.
At all times follow all guidelines and be mindful to takeover any emergencies.
Be confident in making announcements whenever required and show confidence.
Bring in the finest Customer delight factor, wherein you will display your passion to be people centric and above all present the best version of you in dealing with them.
Create WOW moments for your customers and celebrate their journey together.
Display the highest standards in handing and presenting food and beverage.
Ensure you will follow all service guidelines and take ownership onboard to make sure all customers are served and their demands are met.
Give particular attention to passengers with special needs (children, disabled, elders etc).
Displaying courteous attitude and always be helpful towards your customers.
Be able to always provide assistance to your customers' needs on time will be your priority and also monitor the cabin during and after service.
Monitoring the cabin throughout the flight and keep the aircraft clean at all
times.
Always promote the airline as a brand and share all the options available which will enhance their overall experience. Be able to sell the extra services onboard.
Demonstrated all your safety, Security and First Aid related duties and be vigilant at all times.
Always follow the code of conduct and ensure to practice only ethical practices at all times.
Make note of all special request from customers and deliver the same.
Always thank your customers before landing and bid farewell to see them again.
After flight ensure you finish all reports and requirement's before you sign off.